Explore
GREEN FRONT Work + PLAY
Options for Fun And Business
Green Front recognizes the importance of work/life balance and we've created an entire department to help you create a space that allows you to work in style and unwind after the day is done. Located in Building 12, Green Front Work + Play features everything you need to furnish your office then escape the stress of the 9-5 hustle. Discover your favorite manufacturers like Hooker, Nuevo, Hekman, and more in this new space dedicated to your lifestyle. Explore a variety of office furniture and conference tables designed for every style and space, but save room for after-work fun with a selection of bars, bar carts, motion furniture (perfect for your home theater), game tables and other pieces perfect for relaxing and entertaining.
Custom Office
Work doesn't have to be boring! Choose from a variety of desks, chairs, bookshelves and conference tables that suit your office space and reflect your personal style. Finish your space with a Green Front rug and bring an element of fun to your workday.
Bars + Bar Carts
The best way to unwind after a long day? Having a drink with friends in the comfort of your home. We have bar tables, barstools, bar carts and wine shelves in stock and ready to help you create the perfect space for entertaining.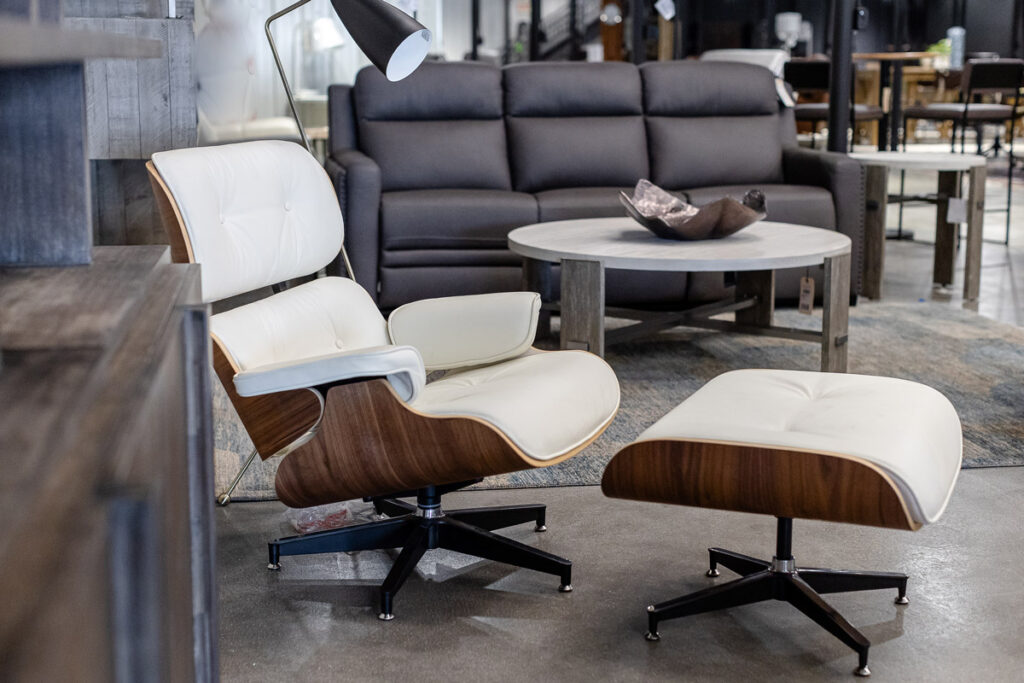 Motion
Lay back and relax with Green Front's collection of motion sofas and recliners located on the first floor of Building 12. Prop up your feet and enjoy the comfort of your favorite furniture manufacturers. You earned it.
WHERE TO FIND AT GREEN FRONT