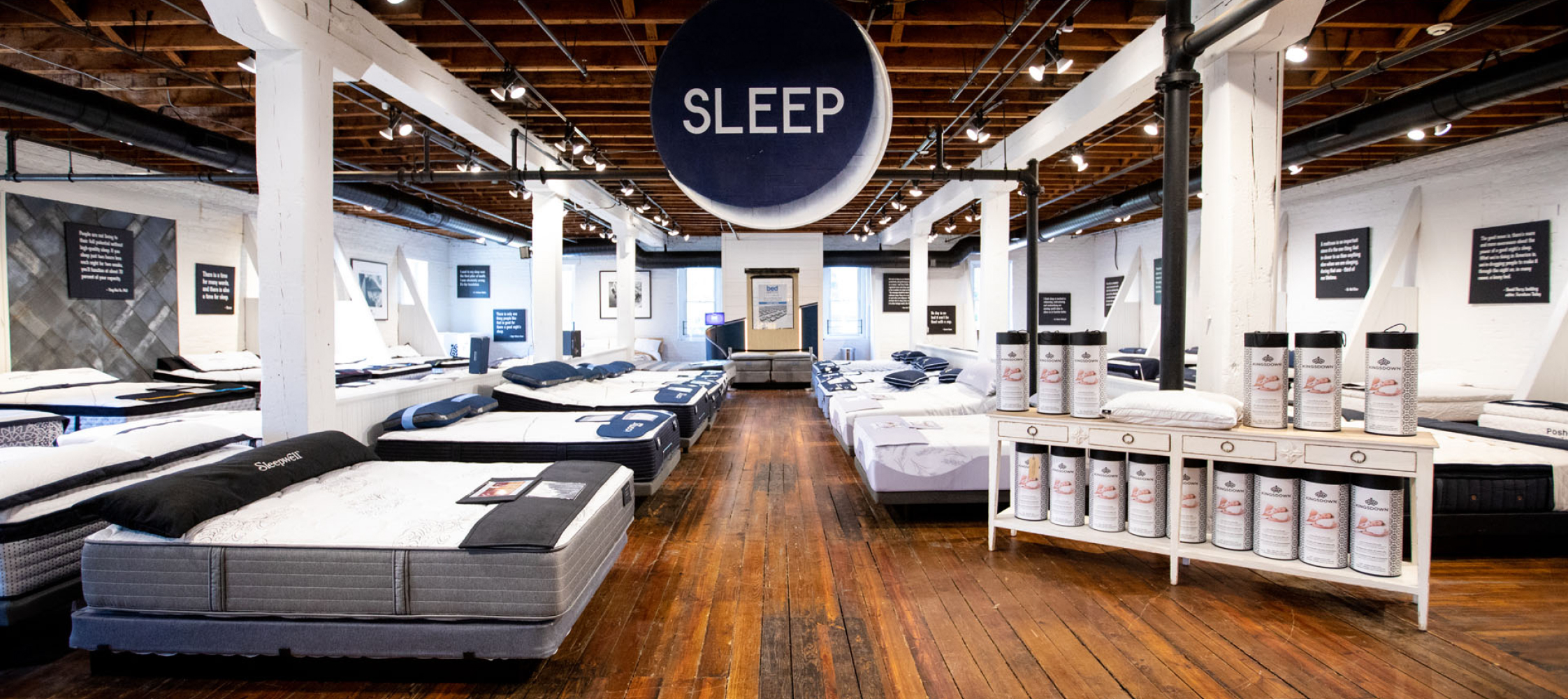 Explore Green Front Sleep, a dedicated mattress showroom on the first floor of Building 8. Experience a variety of manufacturers featuring the latest in materials, construction, and technology. The Kingsdown in-store bedMATCH™ station allows you to discover your perfect mattress match using innovative body mapping technology. From handcrafted to bed-in-a-box, Green Front Sleep has what you need for a good night's rest.
SLEEP ON IT TONIGHT, BUY IT TOMORROW
Green Front has teamed up with Hotel Weyanoke to encourage you to test our mattresses while enjoying a full night's sleep. Reserve a room at the Green Front specialty rate and experience the comfort of restorative sleep on an exclusive Hotel Weyanoke mattress by Kingsdown. Wake up refreshed and ready for another day of furniture shopping and exploring all downtown Farmville has to offer.
What's Your sleep Style?
Find your perfect mattress match with the latest technology from Kingsdown's bedMATCH™ diagnostic system. This advanced process gathers your unique physical data - height, weight distribution and pressure points - to determine the best mattress for your body. Shop in-store, or place a custom order tailored to your specific needs. Side sleeper? Back sleeper? Snorer? Rest assured bedMATCH™ has the perfect solution for your body type and sleep style.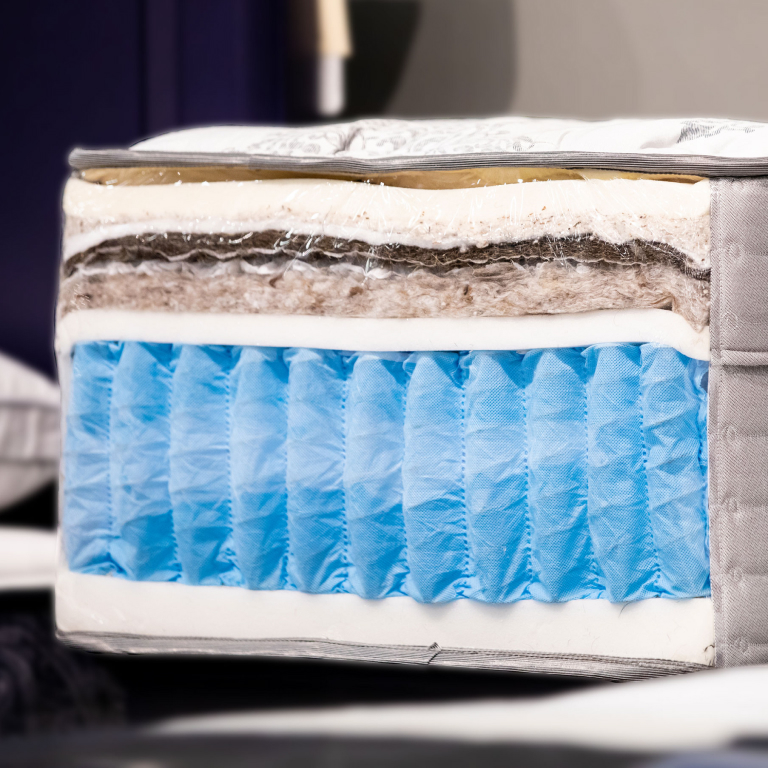 What's In your bed?
When it comes to mattresses, there is more than meets the eye, but don't worry Green Front is here to help! Discover the complexities that lie beneath the white rectangle. Each of our mattress manufacturers go beyond the springs and coils to design a sleep experience suitable for your sleep style. From the latex foundation of Posh + Lavish, to organic options from OMI, and handcrafted solutions from Kingsdown and Shiffman, Green Front offers quality you may not be able to see, but you can certainly feel.
WHERE TO FIND AT GREEN FRONT