The third-generation, family-owned company raises the bar with "One Green Front, One Team"
FARMVILLE, Va. (January 9, 2023) – CEO of Farmville, Va.-based Green Front Furniture, Richard "Den" Crallé III, announced in late November a new strategic vision for the family-owned and operated, Furniture Today Top-100 Furniture Store that includes new technology, a refreshed website, restructured lifestyle departments and corporate restructuring in 2023.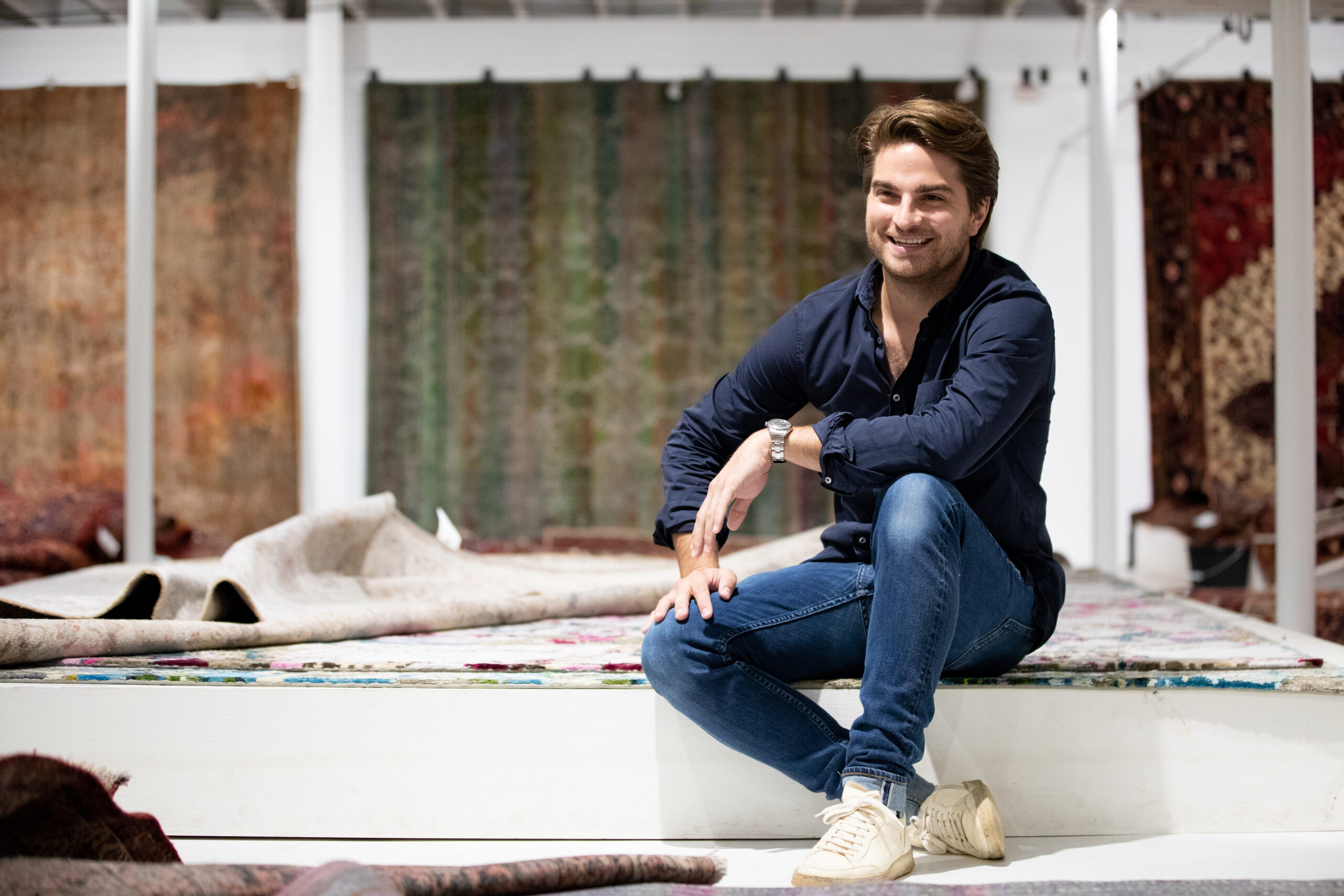 Dubbed "One Green Front, One Team," the roadmap for the 54-year-old, third-generation company advances Green Front's legacy by further unifying its three locations in Farmville, Northern Virginia and Raleigh, N.C.; optimizing the Green Front shopping experience, both digitally and in-store; and realigning the business' organizational structure and product divisions.
"I'm excited for the next phase of Green Front Furniture," said Crallé, who took over as president of Green Front in 2018 after serving as chief commercial officer when he joined the company in 2013. 
"There's a real sense of place here at Green Front, which is one of the main reasons we're a household name on the East Coast. It's a pretty special company to be a part of. After more than 50 years in the business, we continue to advance. Raising the bar is something we all look forward to."
Green Front's plans include streamlining processes with new technology. Heartland Retail, a web-based app for point of sale and retail management, and NetSuite, an integrated cloud business software suite, will ensure that all team members — from sales team to the delivery team — have access to relevant data stored in one place to better serve customers. The company's new website will include more virtual showroom tours, featured manufacturers and future integration allowing customers to check for in-stock products and bestsellers.
In addition to unveiling new technology, Green Front will restructure departments and divisions in 2023. Green Front's Downtown Farmville campus features 13 buildings with nearly 1 million square feet of showroom. Under the new framework, all inventory will be categorized not by building but by lifestyle, which will allow the company to create spaces that reflect the products in them and better offer customers ease and accessibility when searching for particular pieces. New departments, which will still be housed in the historic buildings, will include Outdoor Living, Coastal, Made in America, Leather + Motion, Rugs, Home, Seasonal, Work + Play, and Modern.
Green Front also plans to implement a circular organizational structure. Team members will work with team leaders, who will be supported by division directors. Green Front Company divisions will include Sales, Facilities, Distribution and Customer Experience, Rugs, Leather + Motion, Green Front Raleigh, Green Front NOVA, Inventory and IT, Finance, Marketing, Human Resources, and Buying and Merchandising. No team member will work more than a five-day week to facilitate work-life balance and family time. 
While Green Front anticipates exciting developments in 2023, many things will remain the same. In addition to its commitment to offering high-quality furniture at low prices, the company remains active in the community through partnerships with organizations such as the Richmond SPCA, Farmville's local Southside SPCA and the St. Jude Dream Home in Richmond and Central Virginia. Green Front also participates in Adopt-a-Family, an annual, employee-driven event that supports local families during the holidays. 
Already a well-known name in the Mid-Atlantic, Green Front has built a stellar reputation as a unique shopping experience. The company ranked alongside internationally recognized brands in Furniture Today's Top 100 Furniture Stores and has earned first place for best home furnishings store in Virginia Living's Best of Virginia Guide every year since the category was added in 2019. Now with Crallé's new strategic vision, the company strives to honor the past while looking toward the future.