THE EARLY YEARS
Before furniture, there was Green Front Grocery on Main Street in Farmville, Virginia. Richard "Dickie" Cralle learned the basics of business management by helping his father run the downtown store. Soon, he decided to try his hand at the furniture business by selling a small selection of low-end chairs and dining groups. The rest is history.
1968
Dickie Cralle moves away from selling groceries and into selling furniture exclusively, keeping the family namesake, Green Front, named for the cabbages, lettuce and other greens displayed in the front window of his father's store.
1970's
Green Front Furniture takes off and with its success, Cralle expands his inventory with wall-to-wall carpeting. Recognizing the value of affordability in the business, he begins creating relationships with suppliers, purchasing stock at bulk pricing and passing along the savings to his customers.
1980's
From to Dollar General to High-End Furniture
As Green Front's success grows, so does its showroom space. In 1987, Cralle purchased Building 6 from Dollar General to accommodate the demand for more high-end inventory.
1990's
Tobacco Town Turned Furniture Town
As the need for more space increases, Cralle renovates vacant tobacco warehouses downtown into furniture showroom space-creating the iconic look and feel Green Front is still known for today.
late 1990's
Green Front Heads North
Green Front expands into the Northern Virginia market with its first store in Sterling, VA. Green Front remains in Northern Virginia today with a 100,000 square foot showroom in Manassas, Virginia.
Early 2000's
From Farmville Furniture Store to Household Name
On the heels of continual growth, Green Front opens its first North Carolina store in Raleigh.
2013
A New Generation of Green Front
Third generation Den Cralle, joins his father at Green Front Furniture bringing with him a rebranding initiative, greenfront.com, and Green Front Furniture on social media.
2015
Renovations Begin in Building 1
The Green Front company headquarters in Farmville, Building 1 gets a revamp followed by renovations to the rug showroom and continual improvement of all buildings.
2018
Den Cralle Named President of Green Front Furniture
Richard "Dickie" Cralle steps down as President and passes the family business down to his son, Den Cralle.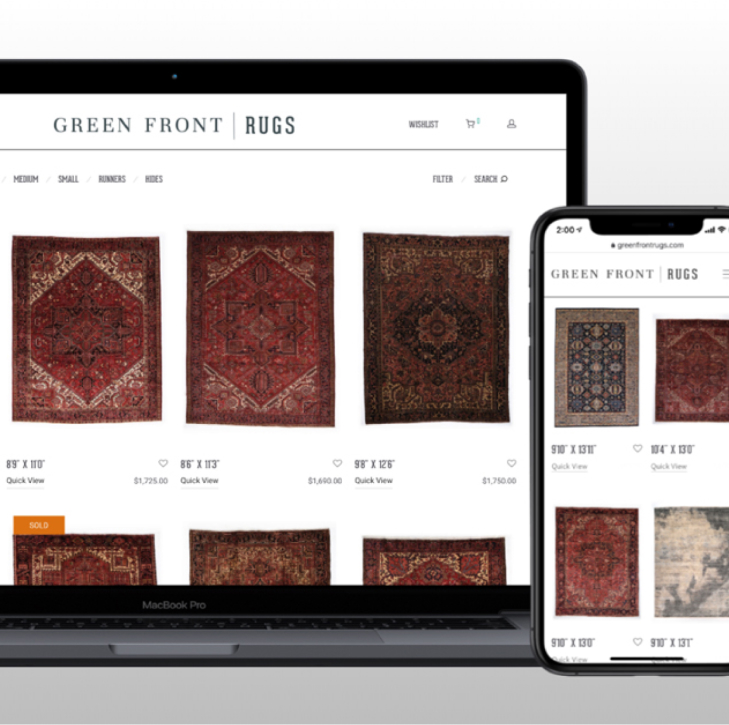 2020
Green Front Rugs Hits the Internet
In the wake of the COVID-19 pandemic, Green Front creates a way for shoppers across the nation to purchase rugs online.
2023
Green Front Goes Digital
As the company looks toward the future, a digital inventory and point-of-sale system is implemented to improve customer experience and efficiency across all three locations.