For the first time since a 2011 trade embargo halted their importation to the United States, Persian rugs are back in the Green Front showrooms. Although the embargo officially ended earlier this year, it's taken months for the rugs to complete the final leg of their belabored journey. However, as these gorgeous works of art begin to fill out the showroom walls and floors, it's clear the wait has been more than worth it.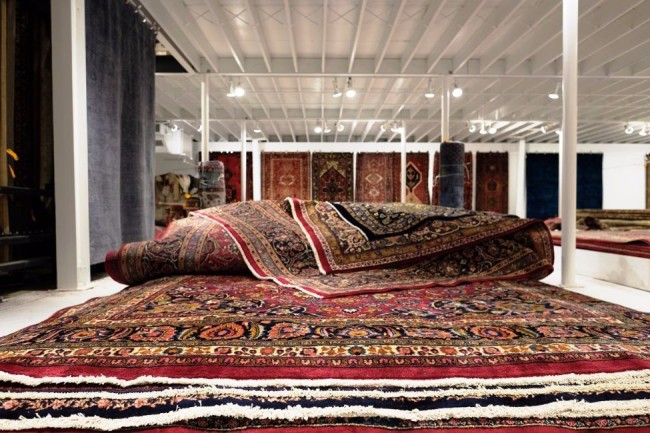 The rugs which arrive via massive shipping containers lay ready for their forever homes. From full-room sized coverings to smaller runners, the rugs come in all shapes, sizes and of course, colors. The ages of the arriving rugs vary as well, including newer and older pieces.
The term "Persian rug" has become a catchall to describe any pile-woven textile or flat-woven carpet originating in what is now modern day Iran and surrounding areas. This was the part of the world formerly known as Persia and back then, just as today, rug weaving played a huge role in the culture.
Craftsmen use designs in the rug to tell stories and to carry on rich traditions via the choice of color, pattern and motif. The sub categorizations under the term Persian rug are numerous and include anything from bolder more coarse designs found in smaller villages to the more elaborate preplanned style created in the larger more well known rug weaving districts.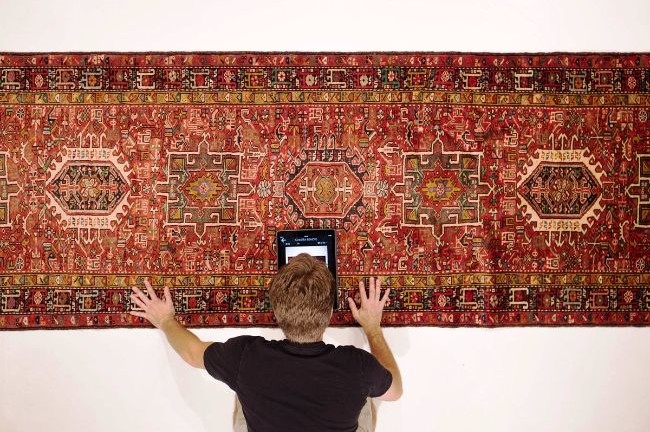 Persian rugs and carpets are synonymous with a high degree of quality and artisanship. Many originate from what is called the "Rug Belt" – a chain of cities and towns across Iran. The design and style of a rug is heavily shaped by the village or town in which it originates. Rugs are a way to express regional, and national, pride and identity.
Green Front's stunning collection of Persian handcrafted rugs and carpets are hand selected by a dedicated buying agent who travels the heart of Iran's rug-making centers, picking each one based on uniqueness, quality and craftsmanship.
Although modern civil unrest has created a slight decline in their production, rug weaving remains a crucial part of the local economies. In fact, Persian rugs currently have a better price point than their Indian and Pakistani counterparts.
With such a rich past behind them, not to mention a journey to the states that has taken years, these exquisite rugs are available at Green Front in buildings 1-4. Be sure to come see them today!