Whether doing homework, grabbing a late-night snack, or savoring a morning cup of coffee — the kitchen is where we gather. Conversations and memories are built around delicious meals and beverages. After all, the kitchen is the heart of the home. Enjoy more intimate kitchen gatherings with casual dining pieces from Green Front.
Casual furniture pieces should be versatile and relaxed, as well as functional and stylish. Counter-height bar tables, dual-purpose pieces, and long seating allow friends to gather for a bowl of chili during the big game or enjoy takeout around a kitchen island. The goal is versatility, comfort and connection.
High-top tables and bar-height stools are perfect casual furniture pieces for homework time and game nights with friends. The Altamonte Counter Height Dining Table from Jofran features two convenient cabinets for storage. It also features durable acacia wood in a rich finish.
Multi-function, space-saving pieces are the name of the game when it comes to casual dining. This magical counter height table from Sarreid does a little of all those things. It features a porcelain top that serves as the ultimate kitchen island surface — cutting board and heat-resistant surface all in one (no need to put a hot plate or potholder down here!). The upholstered seats that nest underneath make it ideal for small spaces.
Perhaps no small space is more beloved than the breakfast nook. Finding that perfect fit can be tricky. It must pair perfectly with coffee, scones, bathrobes and the newspaper. Consider this classic casual furniture set from John Thomas. It features an extendable leaf that allows you to transition effortlessly to an evening of entertaining guests. Planning an afternoon party? Add the leaves and your favorite dip from our gift shop and you're all set.
Casual dining opens a world of options for the space conscious and creative. Bar height tables like this one from Universal blend the lines between the kitchen and living areas. It's functional size make it perfect for the kiddo's playdate or adding seating to your living room for your next get-together.
There's no need to skip on style when it comes to casual dining. This live edge table from IFD has a versatile bench seating that allow you to fit more people in. Get the whole crew seated in style.
For a more eclectic vibe, pair mix and match seating with a farmhouse dining table. This look from Sarreid includes upholstered benches and chairs. Think outside of the box to make the casual kitchen aesthetic work for you.
Such Great Heights
Dining height versus bar height versus counter height got you confused? No need to feel flustered. Our handy chart can help you choose.
Editor's Picks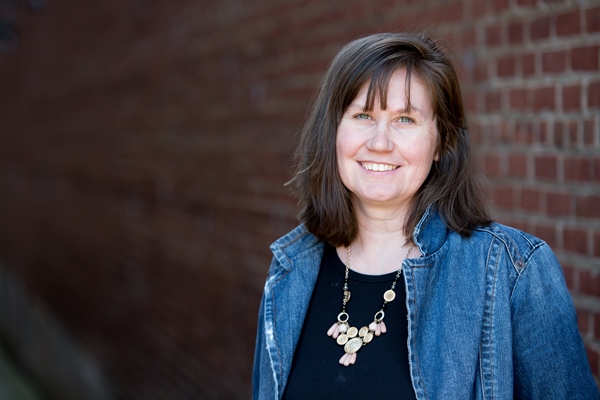 Sarah has been at Green Front for two years.  She loves helping people craft their ultimate kitchen gathering space.
Sarah's must-have essentials for creating a casual dining vibe: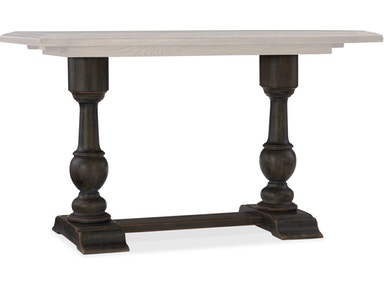 Hooker Friendship Table offers options for everyone. It's long, narrow size make it ideal for a variety of spaces including the kitchen and other transitional areas. The table is counter height and adjusts in length with the addition of two, 12-inch leaves. Use it for an island bar, a craft table, dining and more.
Hooker counter island — a piece that defines multi-function. This island doubles as counter seating and features a bottle opener on the side as well as hooks for oven mitts, aprons and spoons. It also has ample room for storage with an included cutting board that can hide inside a top drawer.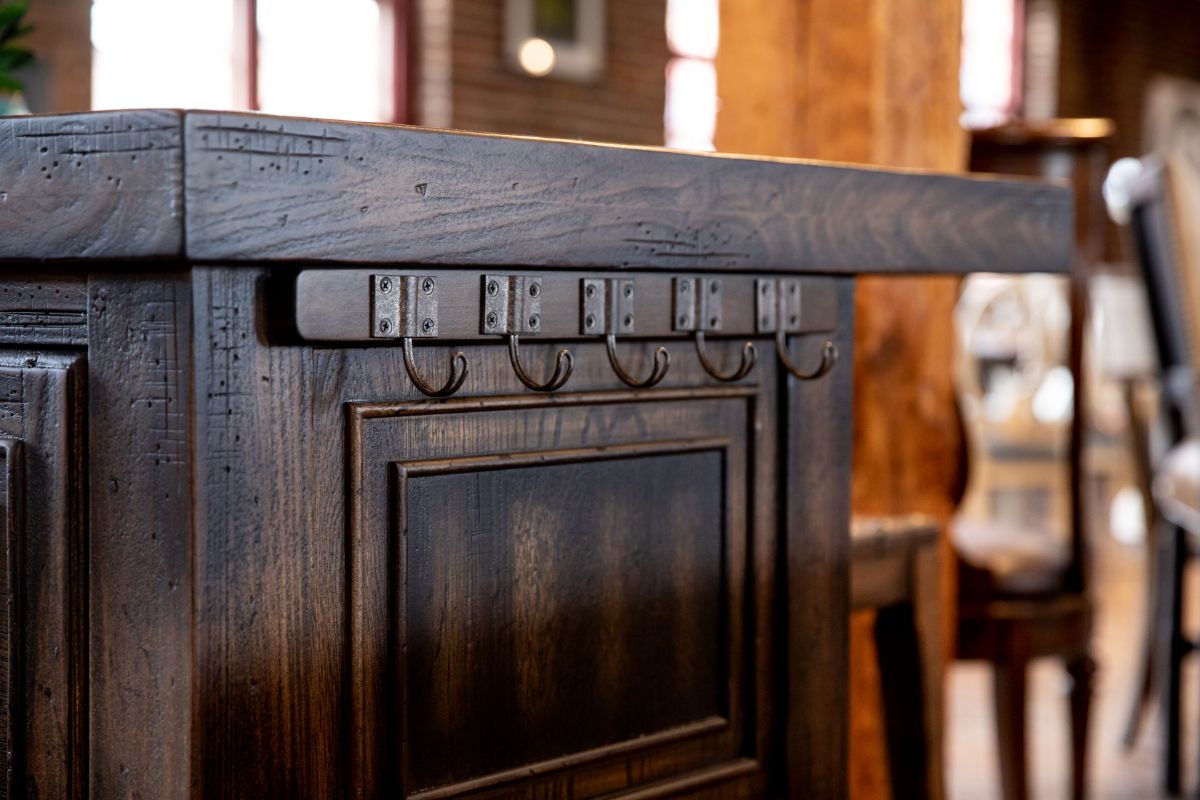 Benchmark tables — available in a variety of timbers including walnut, sycamore and oak. They come in many functional sizes and offer excellent quality for a low price point.